Today marked the beginning of the 2018 Consumer Electronics Show (CES) in Las Vegas, Nevada. Owned and produced by the Consumer Technology Association (CTA), with over 170,000 attendees from 150 countries and more than 3,900 exhibiting companies, CES is one of the world's largest tech trade shows and serves as the global stage for next-generation innovations. Showcasing jaw-dropping technology in areas like VR and smart homes, most of the products or marketplaces at CES 2018 are serviced or impacted by the cable industry: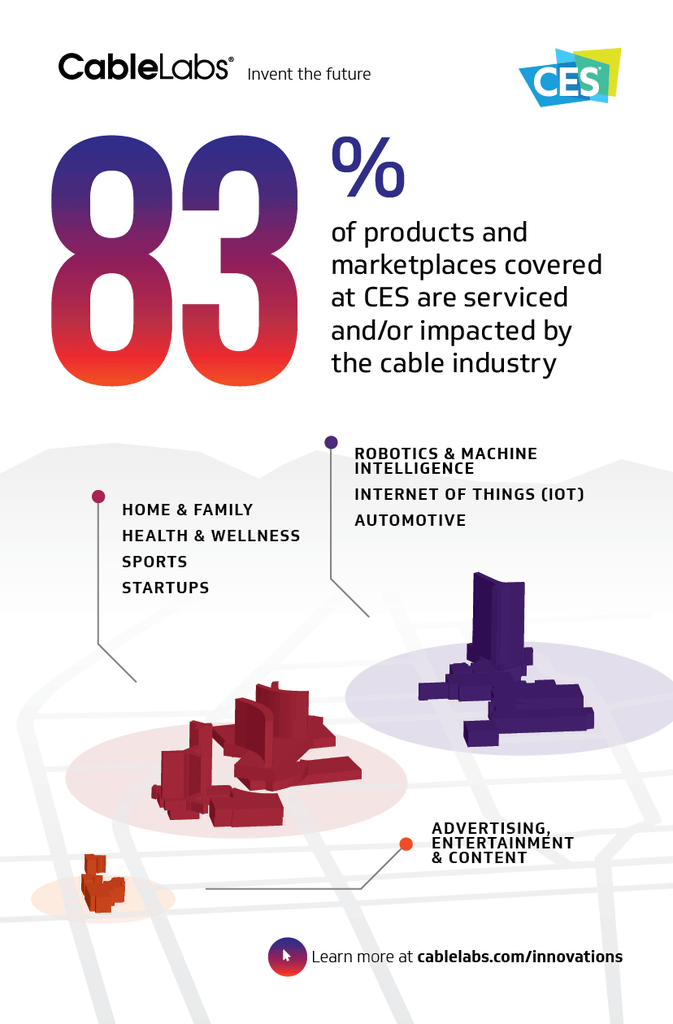 Follow us on twitter to catch up on the latest news and highlights from CES 2018.
--
Want to know more about the technology trends of 2018? Watch CableLabs President and CEO Phil McKinney's "2018 Tech Innovation Predictions."
Insights from the 50th Consumer Electronics Show #CES2017
This year's CES was another record breaking event and was well attended by cable industry representatives. The event staff reports over 177,000 people attended to view nearly 2.5 million square feet of exhibit space. Over the next several weeks, analysts and pundits will contemplate the trends and shifts that are ongoing in the industry. In the meantime, here are some thoughts on a few key areas.
Everything is being connected in dozens of ways. Connected everything is going to drive huge bandwidth consumption while also presenting interesting challenges. Wireless connectivity options abound, from traditional WiFi and Bluetooth to a plethora of ecosystem scale consortia options such as ZigBee, ZWave, Thread, and ULE Alliance. Cellular based connectivity is expanding with companies using lightweight modems to easily connect new products such as health device hubs and pet monitors to cloud services. With so many options, however, providing a consistent and securable home and business environment will remain challenging — no one hub will seamlessly connect all the devices and services that are out there, and no one security appliance will keep consumer networks safe.
There is a huge focus on health and wellness, with several hundred companies exhibiting in the Health & Wellness and Fitness & Technology Marketplaces. These focus areas were well exhibited by the large manufacturers such as Samsung, Sony, Intel, and Qualcomm as well. In discussions with product managers, however, it's clear that we might not have learned too many lessons about the need to secure medical and fitness devices and services. Many vendors continue to integrate minimal security, relying on unsecured Bluetooth connectivity to a hub that often does not leverage any form of strong identity for authentication. Fortunately, the Open Connectivity Foundation will continue to provide a path for addressing this shortfall, and membership in the Foundation significantly increased this week. Moreover, several vendors are leveraging IoTivity which will provide clean paths to secure implementations for connected environments.
Smart, highly connected homes were also a major theme, again with hundreds of vendors showing completely integrated solutions, hubs, and thousands of end devices. Connected lightbulbs remained a continuous and omnipresent idea, as were security systems. However, it's clear there is not any winning market strategy here yet. With dozens of vendors offering complete solutions and even more offering different controllers, it seems the market is fragmented! On the other hand, Brian Markwalter of CTA advises they expect to see 63% CAGR for the smart home market in 2017. It seems this is a great opportunity for service providers to pave the way to some convergence and integration simplification for home owners.
It's hard to go to CES and not leave very optimistic about the future. There is so much good stuff coming that is going to impact all of us. From better screens to more agile and secure health care devices to safer cars to anything else you can imagine. And, there are so many ways to add value to mundane items just by connecting them to a network. Given Metcalfe's law ("the value of a telecommunications network is proportional to the square of the number of connected users of the system"), the value of the cable network appears to be headed for much higher with the growth of so many connected devices. And, it's clear that we're going to need all the bandwidth to the home that DOCSIS can bring! Our challenge is ensuring easy and flexible use through good strategies and standards for interoperability and security.
As a member of the
Open Connectivity Foundation
, CableLabs is guiding the interests of the cable industry with major manufacturers whose devices will connect to the cable network. Additionally,
Kyrio
 provides OCF certification testing services, making it possible for companies to securely connect IoT ecosystems in an interoperable manner.
CES 2015: Connecting Things
Once again, this year's CES was the biggest ever. With over 170,000 attendees, 2.2 million square feet of floor space, and over 3,600 exhibitors it was by far, the highest nerd density location in history. The densest of the dense were in Eureka Park where over 375 startups debuted the products of their unfiltered imaginations.
Those of you who have read my reports in the past are aware that I claim to cover the entire exhibit space of the Consumer Electronics Show (CES). I have done this for the last 15 years or so. This serves two purposes. First, it keeps me (and presumably you) abreast of the latest technology developments and second, it serves as my official exercise program.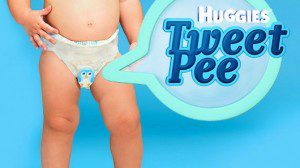 This year, as last year, was all about the Internet of Things. This year, though, the technology has matured. Instead of ridiculous things like connected Geiger counters and pet trackers, this year we were treated to Bluetooth diapers and even more elaborate pet trackers.
While there weren't really any new breakout categories at CES this year, there were significant improvements in some of the existing categories. Ultra-high-definition televisions (UHDTV or 4K TV with about 4 thousand horizontal pixels) were even more ubiquitous and featured things like OLED (organic light emitting diode) technology, high dynamic range and expanded color gamut. 3D TV made a respectable showing with glasses-free 3D technologies that didn't immediately induce motion sickness.
High-definition audio became more real (but is still a bit pricey) with Neil Young's Pono player and other HD Audio offerings from traditional audio equipment vendors. Object audio in the form of Dolby Atmos and DTS also became a common feature in high-end receivers and amplifiers.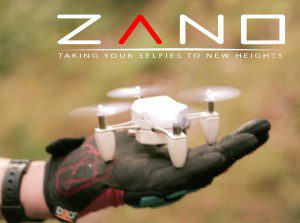 The obsession with selfies literally reached new heights with drone mounted cameras and cameras that are always on and documenting our lives. Yes, there are people wearing cameras and documenting everything they do – in Vegas!
Here are some of my personal observations that may be relevant to cable television providers:
The Sling TV OTT linear video is a harbinger of a new competitive environment for video services. Video delivery technology is a shrinking differentiator for cable. Other core cable differentiators will have to be increasingly leveraged such as content aggregation, seamlessly integrated services and a reliable customer services infrastructure.
Cable infrastructure must deliver on Internet time. New features like 4K video, high-dynamic-range, and expanded color gamut must be delivered as soon as they are available. This is consistent with a move to IP-delivered video and features being integrated into televisions and other consumer-purchased equipment. A dedicated, cable-owned set-top box will become less important.
The Internet of Things requires a little adult supervision. It's the Wild West right now with differentiation and exclusive applications being primary motivators, but that doesn't scale. Standards can help in the long run, but for now, an application provider with extensive support resources and the ability to integrate in a rapidly evolving environment will be required. This is an opportunity for cable.
Building bridges between consumers and non-consumers (businesses, medical providers, governments, etc.) is another opportunity for cable. Cable already provides an extensive consumer solution. The producer and provider side of the equation should not be neglected.
It seems there is more cable can do with infrastructure and data. Consumers are producing video and creating personal data at an unprecedented level. They will own this data, but will need to store and manage it in a secure way. The problem of how to do this is not solved.
In general, cable is doing well in providing the connectivity consumers demand. However, it is critical that these connections are augmented with attractive services if cable is to avoid being a commoditized pipe. Looking outside the home to mobile services and car-based services is a possible path to new opportunities.
Clearly, I have provided you with a small snapshot of the things at CES and how they might be relevant to cable operators. Eleven months remain in 2015 for you to conduct your own research.
CES 2014: Two Trends Cable Should Watch
Cable television started as a way to get broadcast television to remote locations. It evolved into the consumer technology leader it is today by finding new and non-obvious opportunities and bringing them to consumers.  Two of these opportunities were evident at CES 2014.
Internet of Things
The trend you are most likely to hear about on the news is the "Internet of Things." Nobody has a very good definition of this since most companies implementing it are doing it differently. Intel is building chips to support it. Brian Krzanich (CEO) introduced "Edison," a dual-core Quark system-on-a-chip (SoC) computer with built-in WiFi and Bluetooth – on a thumbnail-sized SD card! He called it the "edge device" for the Internet of Things and announced a contest for new technology built with Edison with $1.3 million in prize money and a team to commercialize the best products.
John Chambers (CEO of Cisco) was also very bullish on the Internet of Things, claiming it would be a $19 trillion opportunity. He said 2014 is the transition year into this era. As an example, he brought in the Mayor of Barcelona who has created a budget surplus by networking parking spots and trash collection. With a networked parking system, people can use a smart phone app to drive directly to an open spot. This reduces traffic, saves time and lowers emissions. It also increases meter revenue and creates happy citizens. It also makes ticketing more efficient as officers are routed directly to cars that have overstayed their fare.
Wearables, including watches, fitness wrist bands and smart clothing are a growing segment of the Internet of Things. With these devices, you can get personalized services while adding control over your personal data.
Smart sensors and home automation round out the current offering for internet of things. These "things" are adding new sensor and automation capabilities while becoming cheaper and more ubiquitous.
Astonishingly, one piece of the puzzle is missing. These devices are not communicating in the same language or in any sort of organized ecosystem outside their own little domain. This is an opportunity for cable. Leveraging the core competency of aggregation and an existing presence in the home, cable is well positioned to provide a common ecosystem for their own customers and influence the general development of the Internet of Things.
Connected Cars
While our hybrid fiber-coax plants present particular problems connecting to moving vehicles, the automobile space should not be overlooked. As cable has learned from our over-the-top video competitors, owning the infrastructure is not a requirement for providing service.
Virtually all major car companies are providing connections, sensing and automation it their vehicles. Audi, Ford, GM, Kia, Toyota, Mercedes-Benz and others were at the show demonstrating driverless cars, self-diagnostics, and connected entertainment. Several are offering software development kits, but it's clear that there is little agreement between manufacturers on software architecture.
Cable has an opportunity in this space to provide its existing services such as car DVR, remote programming of recordings, and content streaming to its customers. Imagine pulling into the garage and having your DVR recordings automatically copied to the car. Kids could watch new episodes of their favorite shows while parents could escape hearing the sound track to the same video a thousand times. You could also program your DVR from the car (perhaps using your voice) so you don't miss the start of the football game. There are many other possibilities as cable operators look beyond the walls of the home for new market opportunities.
Opportunities
While CES is a strange week-long world in which the limits of technology are stretched, it inevitably delivers a few developments that drive the future. Often, these developments provide clear opportunities for the cable industry, but sometimes it's not so obvious. The Internet of Things is an opportunity way beyond cable, but cable is well positioned as an aggregator and service provider to bring this opportunity to its customers. Providing cable services to automobiles is a market that can be easily dismissed, but cable began as a way to overcome challenges and provide service where it wasn't previously available. Cable should consider these opportunities and once again push beyond perceived boundaries into new horizons.
By Clarke Stevens