Security
Blockchain Enters the Cable Industry
A version of this article appeared in Broadband Library. 
Blockchain is one of today's most discussed and visible technologies. Some technologists consider blockchain to be the most significant technological innovation since the dawn of the Internet. Many researchers have begun to see blockchain applied to Internet of Things (IoT) security, providing better consumer control and transparency of privacy rights and options, private and public sector voting, and more. And yet, to a significant segment of the population, blockchain remains a mystery. What is it? And how can it apply to the cable industry?
What Is Blockchain?
Finding a definition of blockchain that doesn't involve a distributed database or a reference to Bitcoin can be difficult. Perhaps a simplistic but concise definition is that a blockchain is an immutable, distributed method of record-keeping for transactions—a ledger that is visible to the participating community.
Immutable means that the information that a blockchain contains cannot be changed.
Distributed means that the information is replicated among many participants (in Bitcoin terms, nodes).
Ledger implies that the blockchain records transactions.
Visible to the participating community means that every transaction recorded in the ledger is visible to every participant (user or implementer) of the blockchain.
In short, blockchain is a big deal. Its benefits are enabled through a synergy of cryptography—the application of math to protect data—and network algorithms that allow distributed systems to manage consensus. Combining these concepts, blockchain provides the ability to create a history of transactions that is significantly more expensive to change than it was to create. We've never had that ability before. Revisionist historians should be concerned!
Blockchain and Cable—Hype vs. Reality
To appreciate how blockchains can be applied to cable, we have to get past the hype. According to the hype:
Blockchains are the best technology to solve every trust and security problem in existence. That's simply not true.
Blockchains are the secret to disintermediation, which allows the elimination of middlemen and the need for people to know who they're dealing with. That's certainly controversial, and it may be somewhat true. But how many people believe getting rid of the middleman works out well?
The reality is that blockchains allow us to create histories of transactions (which we used to call logs) with unprecedented integrity. Although that may seem somewhat boring, it is transformational. Transactions recorded on a blockchain become statements of fact. There are many use cases where this concept could build new types of relationships between operators and customers, between operators, and between regulators and the regulated. Information flows can now be synchronized with high fidelity. Transparency in business operations can be provided where legal and helpful.
2018—The Year of the Blockchain
Cable operators are developing capabilities now, but it's too early to share successes and lessons learned. This year, 2018, is the year that cable starts to integrate blockchain solutions, but it will be quiet and subtle.
Should cable operators work together to create their own blockchains? Perhaps. Ensuring control of the software that enables a blockchain to work across multiple partners will be essential to the success of blockchain projects. Governance of the code base and the processes to develop consensus is at the heart of implementing blockchains. Although blockchain use cases are often subtle, they can also be business-critical once they're mature.
Interested in learning more? Subscribe to our blog to stay current on blockchain and the cable industry. 
Education
Security Infrastructure Enhances Student Privacy, Data Protection, and Can Make Life Easier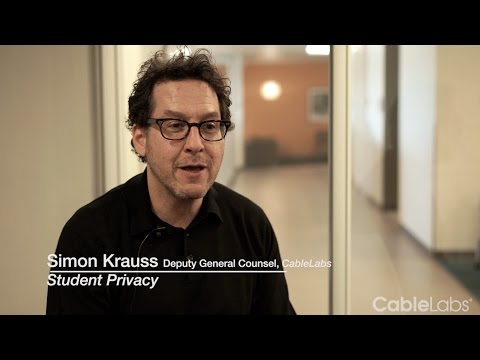 In the days of typewriters and post offices, students knew that their educational data, everything in that mysterious file ominously referred to as "your permanent record," could only be read if someone went into a school's file room or someone made a copy and mailed it to someone else. For a long time, there were no state and federal laws that read directly on student academic privacy. Eventually, both state and federal laws were enacted which provided increased and detailed protections. While these laws protect each student's data, complying with the details of each federal and state privacy law can result in a legal minefield for those that need to access a student's data. As student privacy rules and regulations become more complex, there is an increasing need to leverage a more modern approach to privacy controls and data security.  Such an approach would enable automation of regulatory compliance as well as increased protections for student records.
The Legal Landscape
Student privacy laws began with the federal Family Education Rights and Privacy Act (FERPA) in 1974. Additional state and federal laws have added restrictions and complexity to the safeguarding of student records.  These laws have followed the arc of the internet and now often include provisions that arise out of schools using online services such as a focus on parental notification and consent when student data is released to third parties.  In the U.S., issues such as how data is collected and how it will be used have become hotly debated topics among parent advocates, school administrators, online service providers, and legislatures.
Digital Tools to Manage Academic Privacy Requirements
While the intention of each federal and state student privacy law is good, it is easy to see how all of the laws, taken together, can lead to confusion as to who is to be allowed access to what student data, when is access allowed, and when parental consent is necessary. There is the additional demand that the schools provide sufficient data security.  This regulatory complexity paired with the need for sufficient data security can stretch resources for school officials. In addition, the fragmented nature of regulation may stifle any company or institutional innovation due to uncertainty as to what may be legally permissible.
A possible solution lies in automating compliance with privacy requirements through the adoption of modern cryptography techniques that inherently limit access.  This approach provides more refined access control beyond ensuring that only the educational institution's faculty and staff have access to student records. Additionally, cryptography will make school records much more difficult to hack, thereby protecting the integrity of the records and the privacy of the student (such as: grade tampering at the University of Iowa reported on 1/23/17 and extortion hacking at Michigan State).
For example, with the appropriate digital security in place, a high school senior may electronically authorize a school to permit certain universities to receive the student's academic record. Using security such as a Public Key Infrastructure (PKI), the high school may transmit an encrypted student's academic transcript to the universities that the student has authorized to receive those records and only those universities would have the necessary key to decrypt the record. PKI also authenticates the student and the transcript.  Because the student's electronic record is encoded with the appropriate legal access controls, only the student's academic transcript is sent. Other records, such as household income or medical records, are not transmitted. Similarly, in the event a health care provider needs a student's medical records, the appropriate digital security would ensure that only the student's medical records are sent. More granular security controls also mean that student data can be de-identified and aggregated to enable researchers and third parties working with educators to improve the educational process.
CableLabs and Kyrio's research and experience managing digital security for cable, wireless, and the electrical grid have demonstrated the value in using cryptographic access control. Using cryptography to automate privacy controls through a digital security infrastructure means less legal confusion for administrators, enhanced privacy and data security for students, and room for greater educational innovation.  Additional benefits can occur by adding blockchain technology in addition to cryptography, topics addressed in these previously published blogs.
Blockchains and the Cable Industry
Hello Blockchain . . . Goodbye Lawyers?
By Simon Krauss, Deputy General Counsel, CableLabs
Innovation
Co-Innovation: Cablelabs' Newest Acceleration Program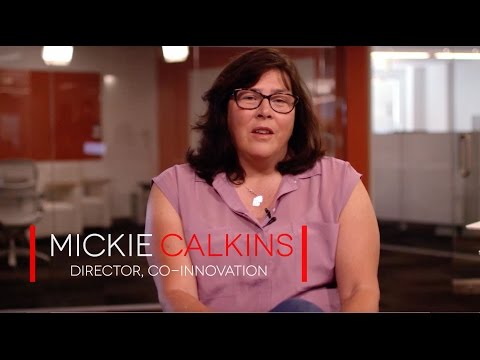 CableLabs has a strong reputation for delivering technology breakthroughs to the cable industry. It also has expertise in facilitating ideas among industry stakeholders.
By leveraging its strengths, CableLabs is increasing its focus on innovation. As a part of our transformation, we are adopting leaner, more accelerated approaches around our mid-size and strategic innovation projects. We have established a new program --- The Co-Innovation Program – that is targeted at helping CableLabs make strides in interesting adjacent and strategic technologies by intentionally seeking "co-innovation relationships" with companies who are not necessarily part of the cable industry right now.
Keep in mind, when people say the word "co-innovation" there is a tendency in innovation circles to translate this to solely mean "co-development." At CableLabs, however, our Co-Innovation program includes co-development — and so much more.
Understanding that the work of entering into new territory is sometimes a messy business, CableLabs recognizes that one path to success might be partnering with people outside of your traditional industry who may share an interest in the same innovation space. Intentionally seeking partnerships where BOTH of you can enter into a mutually interesting arena where neither of you might have the skills or financial prowess to enter on your own can often accelerate your ability to enter a space more easily. Since new spaces are often fuzzy, it takes a certain amount of an adventuresome spirit as well as at least some funding and some willing and talented explorers to scout the territory and make headway on some of the more worthy expeditions. As with all exploration, complimentary thinking and skills often save the day in the face of new discoveries and challenges. For example, can you imagine Lewis without Clark?
It is with this spirit that CableLabs founded its Co-Innovation Program. We are proactively looking for partner companies to help us explore interest areas just outside of our traditional innovation project topics and timelines. Specific areas we are interested in are slightly adjacent to our core focus' of wired technologies, wireless technologies and the transformation of user experience for entertainment and media. Some examples of areas we are interested in exploring are technologies that:
Promote Longer, Better Lives (i.e., Healthcare, Aging in place)
Enable More Perceptive Systems (e.g., Cognitive Computing Platforms, Social Robotics)
Leverage a Sensor Driven World (e.g., Evolving sensors and actuators)
Augmented Communication (e.g., Telemedicine, Education and Work from Home 2.0)
Create technological catalysts and next generation building blocks (e.g., Nano technologies, blockchain, security (from device to personal authentication), and energy use and harvesting.
We look at potential co-innovation partners through a six-faceted lens:
Vision: We must see a broad overlap in vision around a set of unchartered waters – ideally a vision that naturally or nearly aligns. For example, it is unlikely that we would enter into a co-innovation where the playing field was already crowded, overly defined or already in the main wheelhouse of our industry.
Executive Commitment: We seek situations where the C-level is willing to engage, not just at a contractual level but at an emotional sponsorship level. Since there are traditionally fits and starts in any sort of new exploration, understanding this type of cadence takes a certain level of C-suite mettle combined with the motivation and ability of the C-level to communicate with our C-level. We look for an executive mindset that is capable of discussing and sharing direction-setting objectives with our executive staff.
Timeframe for Results: Because this is innovation on the edge, we typically expect to see real results from the efforts in 3-8 years, which fits within CableLabs Strategy & Innovation & R&D timeframes. We are specifically not looking for problems that will see results in 20 years or more --- this is an area where our University Partnerships typically come into play. Nor are we looking to solve problems that can be addressed in 1-2 years.
Cultural Fit: Early on, we try to get a sense of cultural fit with the companies with whom we engage. Just because you have a great idea, doesn't mean that your teams will get along or that your processes will magically mesh. For a co-innovation to be successful, the actual engineers on the program must be able to communicate effectively and at the same level.
Balanced Intention: We look for engagements where there is a line of sight towards causing a seismic shift for industries they serve by engaging in a program of significant yet mutual (& equal) risks. If CableLabs or the cable industry has too much to risk or there is not a clear understanding of acceptable, equally satisfactory ways to share in the outcome of the work, then the effort is probably one that would benefit more from a standard innovation agreement where there are well understood deliverables and time expectations.
Dependency: Lastly, we look for a clear and strong dependency on one another. Essentially, we intentionally seek situations where one company cannot achieve the vision without the specific help and unique skills of the other. Over the long term, we have found that this dependency helps to keep the commitment in focus and the motivation of our teams high.
How are these projects run? To be honest, these programs are run a bit like moonshots and tend to be goal focused around a problem set and less constrained by product commitments and shipping schedules. It is not unusual for teams to decide to co-locate temporarily to work out tough problems nor is it unusual for the discoveries along the way to lead to unexpected benefits for all parties involved. Really, the emphasis and metrics around these relationships is not so much point specific ROI by a given timeframe as it is focused on the process of inventing something new. Typically, the set-up for these engagements is often top down and tends to spawn multiple projects or programs.
Due to the explorative nature of these programs and the significant mutual exposure of IP and staff, CableLabs typically tries to start only one or two engagements per year. If you believe that your company might be interested in discussing Co-Innovation on a deeper level, don't hesitate to email me at m.calkins@cablelabs.com.
Consumer
Hello Blockchain . . . Goodbye Lawyers?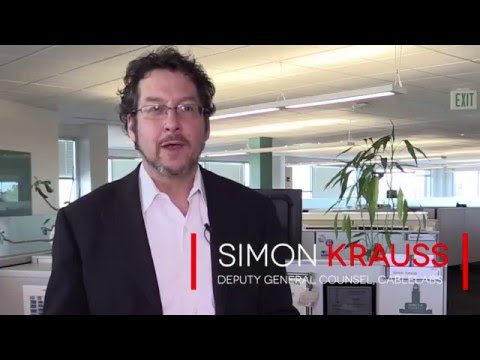 As the blockchain technology star begins to eclipse Bitcoin and the other cryptocurrencies that rely upon it, there has been an increase in research and development into using blockchain for "smart contracts." Smart contracts are computer programs that facilitate, verify, execute, and enforce a contract. While smart contracts have existed to a limited extent for years in the commodities markets, vending machine, or adjustable rate mortgage industries, blockchain technology enables smart contracts to expand to cover new uses and, ultimately, become mainstream because contracts in blockchains are attestable, immutable, and visible.
What is a Contract? What is Blockchain?
A contract, in its simplest terms, is an agreement between people to do or refrain from doing something in exchange for something else. The agreement, generally, can be formed through a mutually signed document, a series of emails, verbal communication, clicking "I Agree" or any action showing agreement. A contract may be formed by the simple nodding of the head. A "person" can be a human being or an entity created in law with the ability to contract, like a corporation or a limited liability company. In order for an agreement to be upheld legally, the agreement cannot be against the law. Yet another reason why you don't see drug dealers in court -- criminal court excepted.
Blockchain is a cryptographic technology that is used to create distributed, verifiable electronic ledgers to record events. For more elaboration refer to Steve Goeringer's post. Smart contracts leverage blockchain technology to not only record the individuals and the amounts in the transaction but can also set up a self-executing "if this than that" structure using scripts.
A Smart Contract in Action
For example, if you and I were to agree upon a price for you to buy my car, we would both be worried about certain risks. I would be afraid whether or not your check will clear. You would be concerned if I actually hold a clear title to the car, whether the car is mechanically sound, if there are any liens on the car, and would want to confirm the odometer reading is accurately stated on the title. Addressing these concerns may take a week or more. With a blockchain, all the concerns are addressed simultaneously.
For this example, let's assume we are living in the near future and the title (VIN number, ownership and odometer reading – the latter due to my car phoning in to update its secured record), and any liens are encoded on the blockchain, the payment will be in Bitcoin (or some other cryptocurrency), and my contract with the mechanic can also be on the blockchain. I would load the coded representation of our agreement onto the blockchain. The blockchain would immediately determine if you had the funds, I had the proper title, check for the "this car is okay" approval from the mechanic, check (and pay off) any liens and then, if all the conditions are present, transfer your payment to me, and transfer and record the title on the blockchain. We receive the mutual "okay" on our smart phones and I give you the car key. The sale of the car becomes spontaneous. So long as the cryptography is sound, there is no longer the need for trust. That is, I would not have to trust you to have the funds to purchase the car and you would not have to trust that I actually had title to the car, the car was mechanically sound, there were no liens on the car, and the odometer reading is correct.
Smart Contracts in the Cable Industry
Smart contracts can remove friction and provide transparency in the cable supply chain. For example, smart contracts could ensure that every time a cable operator shows a movie, appropriate payments are instantaneously made all the way down the programming supply chain. There is no need for audit as the transaction history is readily secured and apparent in the blockchain. Smart contracts could also reduce costs by streamlining content purchasing based upon industry standards. Smart contracts could also be readily applied to advertising insertion with payment made in real time.
So We Don't Need Lawyers Anymore?
For certain simple transactions, for which you probably wouldn't hire a lawyer, you still wouldn't need a lawyer. However, the use of blockchain may reduce the need for a using a lawyer to resolve post-contract issues like lack of payment or, in the previous example, bad title. Smart contracts may reduce the need for litigators but become an additional tool for the transactional lawyer to master. The question may be better phrased as, "do lawyers need to learn coding along with Latin?" or "do coders need law degrees?" or even, "is coding a new role for paralegals?" Written contracts are legal documents and while you are free to draft your own, drafting for others constitutes practicing law without a license – which is against the law. While smart contracts will undoubtedly impact lawyers and the practice of law, smart contracts will not eliminate the need for lawyers right away. Smart contracts may, however, be one of several technologies that will bring us one step closer to eliminating or reducing the need for lawyers in the future.