SCTE Cable-Tec Expo 2023 Celebrates 40 Years of Cable Industry Innovation
The future of connectivity is being built today. As new solutions enter the market and industry leaders leverage emerging technologies and 10G breakthroughs, the cable industry is making a difference with powerful capabilities that reach into nearly every home. The best place to experience these advancements in one place is in person at SCTE® Cable-Tec Expo® 2023 — and it's all happening this month in Denver, Colorado.
SCTE Cable-Tec Expo is the largest and most influential cable industry event in the Americas, bringing together the best creative minds and the latest in pioneering technologies. This year's event, which will mark the Cable-Tec Expo's 40th anniversary, takes place October 16–19.
We look forward to celebrating four decades of thought leadership, technology innovation, emerging applications and business insights with thousands of other industry professionals. Join CableLabs, along with subsidiaries Kyrio and SCTE, and other cable industry leaders and experts to see what's next for the industry.
Experience Future-Ready Technology
In the Exhibit Hall, attendees can discover new solutions and products, experience emerging technologies, and network with industry leaders and peers. Stop by booth 2201 to talk with technologists and see demonstrations of leading-edge technology solutions from CableLabs, Kyrio and Gridmetrics. Here's a look at what you can expect to learn about in our demos.
Experiencing holograms with 10G: Come get a glimpse into what 10G will be able to deliver in this demonstration of a 65-inch light field display. Experience realistic, next-generation 3D holograms that don't require any special glasses or head-mounted displays, and interact with applications that enhance the ways we'll live, work, learn and play in the future.
Effortless home networking using meshed Wi-Fi: Learn how multiple, discrete home networks can be set up on the fly with per-device credentials and prioritization using an array of meshed Wi-Fi access points. We'll show you how this can be achieved without cables and customer premises equipment (CPE) for households and customers that were previously difficult to serve.
Streamlined Internet of Things connections: Still sharing your network password with every single Internet of Things (IoT) device? This demonstration will show you the future of networked IoT devices, using the new IoT standard, Matter. See how scanning a QR code gets a device on the network with its own unique credential, which is more secure and easier to manage.
Harnessing the power of DOCSIS® 4.0 technology: Come talk with us about the next generation of DOCSIS networks and hybrid fiber coax (HFC) technology, from specifications to standards, to Interop·Labs events for DOCSIS 4.0 devices, to certification. We'll have experts on hand to highlight the benefits of new DOCSIS 4.0 technologies, including security enhancements and the ability for MSOs to increase service tiers immediately by using DOCSIS 4.0 cable modems (CMs) on DOCSIS 3.1 cable modem termination systems (CMTSs).
Unpacking the potential of NaaP: Get an overview of application layer convergence, also known as Network as a Platform (NaaP). NaaP has been a key focus to help facilitate broader ecosystem enablement, leveraging intent-based APIs that reside in the Network Exposure Layer (NEL). This demonstration will include an NaaP program overview, industry standards alignment activity, completed lab proofs of concept and demos highlighting current intent-based APIs.
MIND's mastery in discovering HFC elements: This demonstration will showcase the discovery of HFC network elements and topology from a starting point of "no available as-built maps." MIND™ — or Methodology for Intelligent Network Discovery — leverages multiple sources of information and tools, including DOCSIS technologies, Proactive Network Maintenance (PNM), geodata, direct analysis and artificial intelligence, and discovers the HFC network elements, their identifying parameters, location and connectivity. This information can then be used for numerous applications, such as map generation and verification, fraud detection, what-if scenarios, 1.8/3+ GHz planning, device localization, on-demand network characterization, etc.
Advanced protocol efficiency for reduced lag: Protocol advancements are helping to solve the problem of lag, but how do you know if those enhancements are working? Join Kyrio for demonstrations of PON testing capabilities for ONT/ONU and OLT interoperability and thermal testing, as well as low-latency testing.
Validating supplier solutions for 5G and Open RAN testing: In this demo, Kyrio will illustrate 5G and Open RAN testing capabilities based on a testing strategy to validate supplier solutions within operator/carrier-grade deployment scenarios. Learn how Kyrio's comprehensive testing solutions support product design, development and launch.
ARC Hotspot's seamless failover capabilities: Get a first-hand look at Kyrio's revolutionary software-based broadband failover solution, ARC Hotspot. This technology automatically performs a failover from fixed broadband to a designated mobile hotspot when broadband goes down and facilitates automatic failback when the connection is restored.
Effortless Wi-Fi-to-mobile transitions using ARC Mobile: Learn how Kyrio is solving the seamless connectivity problem with ARC Mobile. With no additional hardware requirements, ARC Mobile seamlessly and instantaneously switches traffic between Wi-Fi and mobile networks depending on real-time network conditions.
Amplifying power distribution grid insights with Gridmetrics: S­­­ee a demonstration of Gridmetrics' Power Event Notification System (PENS) and learn about an evolving roadmap supporting the real-time-all-the-time needs for the modernized power distribution grid.
Visit the CableLabs booth to learn more about these cutting-edge innovations and see them in action.
Spotlighting Cable Industry Achievements
Other highlights from the event will include the Fall Technical Forum, the L&D Experience, the Open RAN Technical Summit, plus additional tracks and summits focusing on policy, strategy and security.
On Wednesday, October 18, join a special session, "Accelerating FTTP Adoption: CableLabs Leaders Discuss Lowering the Barrier to PON Deployments." Our team of experts will offer valuable insights into passive optical networking and address critical aspects of the technology, including interoperability, training, provisioning integration and proactive network maintenance.
The session is one of several presentations and panel discussions in the Exhibit Hall's Innovation Theater. Experts and thought leaders will take the stage throughout Expo to discuss what's on the horizon for the industry.
Also on October 18, the SCTE Awards & 40th Anniversary of Expo Celebration will spotlight industry achievements and honor leaders and innovators who are working to advance connectivity, 10G technology and more.
There's still time to register for the technology event of the year! Make plans to attend, and chart your path to growth and transformation.
2023 5G Challenge Event Closes Chapter on Open RAN Competition
The 5G Challenge culminated in an inspiring event September 21 with the awarding of $7 million in cash and in-kind prizes to providers of high-performing Open Radio Access Network (RAN) solutions. CableLabs, which served as the host lab in partnership with subsidiary Kyrio, welcomed U.S. and international stakeholders to our headquarters in Colorado for a ceremony marking the end of both the 2023 competition and the two-year challenge program.
Open RAN — a next-generation wireless network architecture — makes building, expanding, upgrading and repairing networks simpler and cheaper for mobile network operators (MNOs). More than half of CableLabs' member companies are MNOs.
The 5G Challenge was launched in 2022 as a collaboration between the National Telecommunications and Information Administration's Institute for Telecommunications Sciences (NTIA-ITS) and the Department of Defense (DoD). The objective was to accelerate the widespread adoption of 5G open interfaces, interoperable subsystems, secure networks and multivendor solutions by cultivating a thriving and vibrant vendor community. We share the NTIA and DoD's goals for creating a more competitive and diverse Open RAN ecosystem.
What Is Open RAN?
Open RAN enables mobile service providers to use subcomponents from various vendors in their wireless networks. Traditional RAN, by contrast, uses a single vendor for all its components, which limits innovation and raises costs. By avoiding vendor lock-in, mobile service providers can repair and replace RAN components and software more quickly and efficiently, which ultimately reduces the cost of deployment and overall lifecycle costs.
Collaboration at Every Level
Selected as the host lab for both years of the challenge, CableLabs partnered with Kyrio — the first O-RAN Alliance Open Testing and Integration Center (OTIC) in the Americas — to provide expertise and our facility for testing the contestants' systems. The testing of components by an independent and neutral lab is key to the Open RAN ecosystem.
Watch the video below to take a look at our state-of-the-art lab and our expert staff working on Open RAN.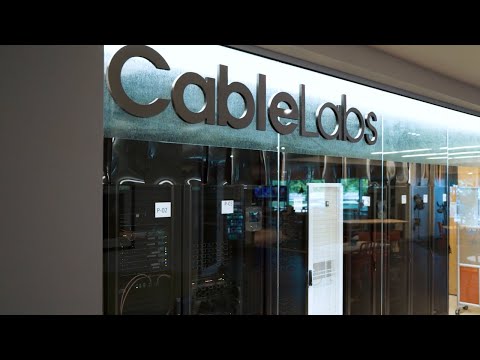 CableLabs' ongoing involvement in Open RAN activities, including hosting O-RAN Alliance PlugFests, and our extensive expertise in mobile network technologies made our facilities well suited for meeting the goals of the challenge. Our staff also assisted the NTIA-ITS and DoD in designing the challenge, including the rules and grading process.
Nine contestants were selected for the 2023 5G Challenge, and solutions were judged for their ability to demonstrate multivendor interoperability across radio units (RUs) and combined central units (CUs) and distributed units (DUs).
"Working together as an industry, working together across the vendor community and with the support of NTIA and our other partners, we were able to do that in a very short timeframe — all of five weeks," our president and CEO, Phil McKinney, noted during the closing ceremony. "Many people didn't think it could be done, but it got done."
Colorado Gov. Jared Polis was also among the government officials, policymakers, industry leaders and other experts attending the event at CableLabs' Louisville headquarters. He commended the 2023 contestants' spirit of innovation and touted the impact of the industry.
"I always find that these challenges really bring out the best of us," he said. "Rather than just doing more of the same, we're challenging people and companies to do things in new and different ways. And one thing's for sure: The better connected we are to one another, the stronger our communities are and the stronger our economy will be. That's really, at its core, what 5G technology is all about."
The 5G Challenge Winners
CableLabs congratulates Lions, Mavenir, NewEdge and Radisys, which comprised the team winning the largest of the 2023 5G Challenge total prize purse awards — $3 million — in the "Stage Four: Mobility" category. The winning team and another mobility team — Capgemini, JMA Wireless and QCT/Benetel — both successfully completed Stage Four, and a tiebreaker determined the prize winner. Other winners were:
Multivendor End-to-End Integration Prizes
First place ($750,000 each and additional lab time): Capgemini and QCT/Benetel
Second place ($250,000 each): Lions and Radisys
Wrap-Around Emulation Prizes ($100,000 each)
Capgemini (CU+DU)
Fujitsu (RU)
GXC (CU+DU and RU)
JMA Wireless (CU+DU)
Lions (RU)
Mavenir (CU+DU)
NewEdge (RU)
QCT/Benetel (RU)
Radisys (CU+DU)
Best in Show Prizes
Best Software Bill of Materials (SBOM) and Vulnerability Exploitability eXchange (VEX) ($100,000 each and security testing): Fujitsu and JMA Wireless
Best Collaborator ($20,000 and security testing): Lions
The participants successfully demonstrated end-to-end data sessions across an Open RAN architecture with multiple vendors. They also demonstrated multivendor end-to-end interoperability with three pairs of Open RAN subsystems conducting data sessions using various protocols, traffic loading and stability in varying radio frequency (RF) conditions. And, in an industry first, mobile handover between two separate multivendor Open RAN next-generation node Bs (gNBs) was achieved.
CableLabs looks forward to working with contestants that were also awarded additional lab time or security testing.
Last year, the 2022 5G Challenge offered a $3 million prize purse to contestants that successfully integrated hardware and/or software solutions for one or more RU, CU and/or DU subsystems.
Building on Successes Together
There's still more to do to fully develop the Open RAN ecosystem, and a neutral lab like ours will be essential for efficient and effective testing. CableLabs is committed to the growth of Open RAN infrastructure, and we look forward to future collaborations with the NTIA and DoD.
Together, we can build a more open and truly plug-and-play Open RAN ecosystem.
Collaboration Sparks Innovation in Our Broadband Labs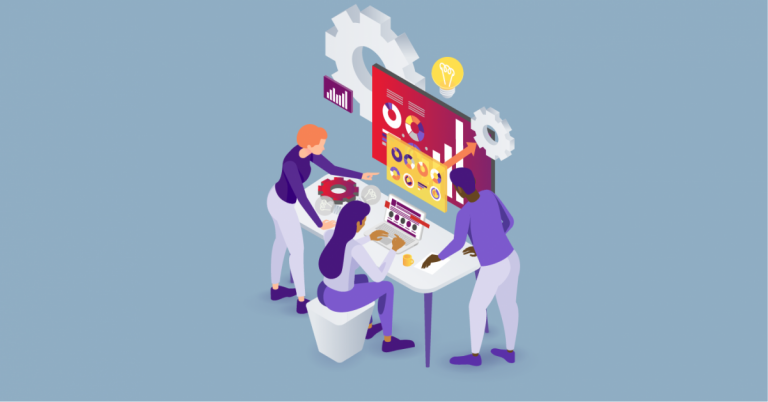 Innovation flourishes when collaboration meets experimentation and expertise. At CableLabs, this synergy is helping us blaze new trails into our digital future. Thanks to our culture of co-innovation, we're redefining expectations and reshaping possibilities for tomorrow's broadband technologies. 
These innovations benefit not only the global industry and member companies we serve but also consumers all over the world. They move us closer to the transformative digital experiences that we anticipate in the near future.
Earlier this year, we walked you through some of our labs' capabilities. In these purpose-built facilities, our experts breathe life into early-stage ideas, fine-tune the resulting technologies and prepare those innovations for real-world deployment. 
Now, we want to give you a look inside. We invite you to watch the video below for a look at the spaces we have built to fuel imagination and ignite innovation.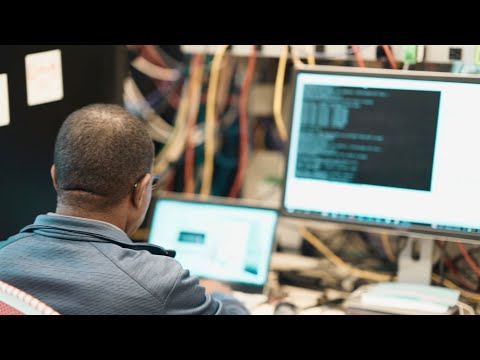 Thriving on Co-Innovation
CableLabs was founded on a promise to serve as the R&D consortium for our industry and, for more than 30 years, we've been championing the power of co-innovation. We know that the industry is stronger when we work together. Collaboration makes us better served to transform the way people live, work, learn and play. And it all begins in our state-of-the-art labs.
Our Labs at a Glance
Research & Development Labs — In these labs, our experts hone technologies including 10G: Convergence, Mobile, Hybrid Fiber Coax and many more. The labs can be interconnected to simulate a range of scenarios.
Kyrio Test Services — Kyrio, a CableLabs subsidiary, provides testing of network equipment for operators and suppliers in the Kyrio Lab. The Kyrio Test House offers a real-world environment to test the performance of Wi-Fi devices. 
System & Device Test Environments — Kyrio uses these labs to simulate a variety of scenarios when used in combination with any of our other labs. The environments include anechoic chambers and environments for research and the testing of devices for energy efficiency and radio frequency (RF) isolation capabilities.
Next-Generation Technologies Lab — In this lab, we investigate and experiment with long-term possibilities, including quantum networking mechanisms to defend against cyber-attacks and ultimately access quantum computers.
Shape the Future With Us
With top-of-the-line equipment and an eagerness for co-invention, CableLabs' experts are available to partner with members, vendors and other collaborators. Click the button below to learn more about each of our labs and how to connect with our lab experts. 
Come collaborate, and join us in building a better, brighter future.
The 10G Challenge Winners: Unleashing the Possibilities of Our 10G-Powered Digital Future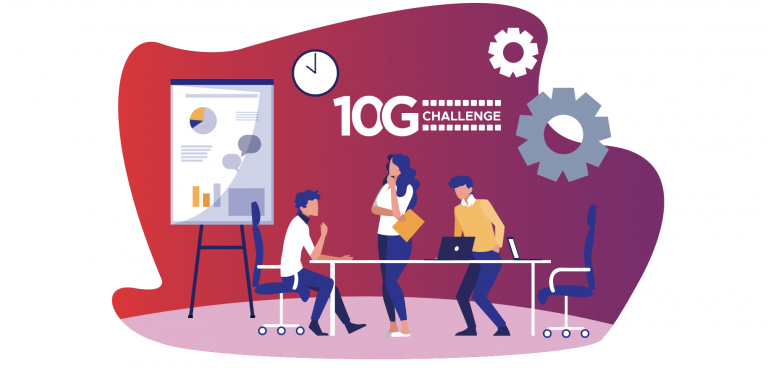 With its blazing fast speeds, incredibly low latency and enhanced reliability, 10G plays a crucial role in fostering innovation and supporting entrepreneurial endeavors. The network of the near future provides a solid foundation for the development and deployment of emerging technologies that improve the way we live, work, learn and play.
Last fall, CableLabs announced the winners of the 10G Challenge, a competition built on behalf of the cable industry to inspire the creation of applications that utilize the 10G network. By challenging innovators, university students, technologists and other forward-thinking groups to envision a world transformed by seamless, immersive digital experiences, we've helped the world understand the countless possibilities that the near-future 10G network will unlock.
Submissions from innovators throughout North America included everything from improving remote health care and designing a new way to manage farm equipment to virtual reality (VR) shopping and immersive remote education experiences. To judge the unique competition, CableLabs welcomed industry expert judges from Corning (Work), Mayo Clinic (Live), Zoom (Learn) and Intel (Play).
We announced the six winners of the 10G Challenge (a Grand Prize Winner, a People's Choice Winner and four category winners) and their innovations at SCTE Cable-Tec Expo 2022. We caught up with several of them recently to discuss their progress.
Grand Prize Winner: MediView — Leveraging Reliable Connectivity to Boost Cancer Care
Using advanced VR technology, MediView aims to improve access to care for breast cancer patients by connecting them to experts at National Cancer Institute (NCI)-designated cancer centers across the country.
"CableLabs' 10G Challenge brought heightened visibility and momentum to MediView's efforts to combine intuitive augmented reality visualization and seamless remote collaboration in an innovative delivery model to expand NCI-level cancer care to patients who lack access to such facilities," said Mina Fahim, MediView's CEO and president. "CableLabs' enablement of more reliable data connectivity is critical to address the global problem of rural and underserved populations and staffing shortages."
As MediView's work with Dr. Jamie Wagner and the University of Kansas Medical Center expands, its shared goal is to improve collaboration and patient outcomes as more data and results become available. As technology evolves, reliable connectivity will become less of an issue, empowering early-stage technologies to aid in health care applications far beyond breast cancer care — from tumor ablation to telehealth and everything in between.
Live Category Winner: Xennial Digital — Building an Immersive Health Care Training Platform
Xennial Digital won the Live category by building a data-driven "Medical Verse" for immersive medical training. The Medical Verse will use the reliability of the 10G broadband network to improve how organizations create immersive environments for workforce development and high-risk training procedures that increase competence and productivity while fostering knowledge retention and performance. By enhancing how health care professionals learn to deliver care, Xennial Digital will help eliminate employee shortages that create health care barriers, improving access to a broader population.
"Participating in the 10G Challenge was a game-changer," said Douglas Fajardo, Xennial Digital's CEO. "Being selected as the winner in the Live category by Mayo Clinic for our virtual reality 'Medical Verse' platform not only gave credibility to our strategy and vision for building immersive solutions for the health care industry but also increased awareness of our work in the medical simulation market. We are truly grateful to CableLabs for enabling this type of opportunity to the tech startup and innovation ecosystem."
The $50,000 prize for winning the Live category helped the Xennial Digital team build the final VR Simulation Module, allowing the company to complete its first product for the health care simulation market. It's now being acquired and adopted by schools of medicine domestically and internationally.
Work Category Winner: TractorCloud — Harnessing 10G to Grow Food More Efficiently
Developing hardware and software solutions that save farmers valuable dollars, TractorCloud's innovative solution diagnoses and manages tractor repairs with first-of-its-kind, in-the-field fleet management. Driving the future of tractor fleet management, the company's farmer-focused mission has constantly pushed the boundaries of what the agriculture industry can accomplish.
"TractorCloud has continued to invest in collaboration with farmers on the cutting edge of a transformation in their industry. Our services can enable farmers to adopt high-leverage technology without the complexity," said Morgan Swanson, TractorCloud's CEO and founder. "The broadband industry is an important partner to us in continuing to provide the infrastructure that enables access to cloud services like ours."
Winning the Work category, TractorCloud used its prize money to finance an initial round of prototypes soon to launch at test farm sites across California.
Learn Category Winner: KC Digital Drive — Remotely Teaching Nursing Students
Leveraging the 10G network to expand access to nursing education via digital twin classrooms, KC Digital Drive focuses on technology infrastructure, data, meaningful use cases and tech literacy to provide virtual nursing education.
"The CableLabs 10G Challenge afforded the KC Digital Drive and KU School of Nursing project the ability to refine our immersive education solution and provide a valuable platform to showcase new ideas in nursing education leveraging 10G technology," said Jim Starcev, program manager at KC Digital Drive. "The 10G Challenge was instrumental in our ability to deploy a variety of experiences based on a digital twin of the nursing school campus and the lab where students can assess virtual patients. We believe this project is a gateway to more advances in personalized patient care through generative AI that can significantly improve patient adherence to treatment plans with greater health outcomes."
From real-time data transfer and remote treatment to better drug development, medical imaging and even virtual assistants, the 10G network has the potential to unlock more advances in personalized patient care.
As these innovators and other entrepreneurs across industries develop solutions demonstrating the potential of 10G technology, the upcoming deployment of DOCSIS® 4.0 technology will further drive innovation in the field, enabling even faster and more reliable internet speeds for consumers and businesses.
The Path to 10G
Enabling the next generation of broadband over cable's hybrid fiber coaxial (HFC) networks, DOCSIS 4.0 technology is the foundation of the broadband networks of the future, delivering symmetrical multigigabit speeds while supporting high reliability, increased security and low latency. By significantly increasing upstream capacity to allow for multigigabit symmetric services over HFC networks, the technology's faster symmetric speeds enable futuristic applications like those mentioned above — and many more.
With no new wires to bury or trenches to dig, DOCSIS 4.0 technology increases the efficiency of existing cable broadband network infrastructure without the need to lay more cable, reaching 90 percent of American homes. Positioning the broadband industry to continue meeting consumer needs through the next wave of innovation, DOCSIS 4.0 deployment is an essential step on the path to 10G. While these DOCSIS advancements are important, remember that 10G is more than just the telecommunications standard! A symphony of technologies enables the network of the near future.
Step Inside the Future
Through the 10G Challenge, we helped empower innovators to explore and showcase the vast possibilities of a 10G-powered digital future. How will these transformative technologies continue to evolve and change our daily lives in the years ahead? From revolutionizing health care, agriculture and education to creating immersive environments for workforce development and interpersonal communications, the possibilities that the 10G network will enable are endless.
Subscribe to this blog to stay up to date on 10G broadband technologies.
Dr. Zhensheng "Steve" Jia Named as Newest CableLabs Fellow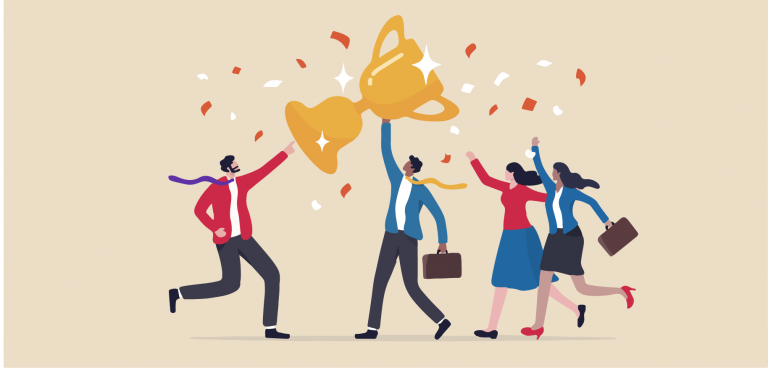 CableLabs is pleased to announce that trailblazing researcher and distinguished technologist Dr. Zhensheng "Steve" Jia has been advanced to CableLabs Fellow, our greatest distinction for technical achievement. Dr. Jia is a true pioneer in communications technology and possesses both exceptional hands-on skills and a strong theoretical background.
The prestigious credential, which recognizes and rewards outstanding contributions to technology, is the highest level of CableLabs' Technical Career Path (TCP). The TCP is a unique competency-based program that affords researchers the opportunity to advance their careers and be promoted without leaving their area of expertise. Steve's recommendation from the TCP board was recently reviewed and approved by the CableLabs Board of Directors.
Dr. Jia has more than two decades of experience in technology and research innovation. During that time, he's made significant technical contributions to the fields of optical fiber and wireless communications systems and networking. He has twice been named CableLabs' "Inventor of the Year," and he has published more than 180 peer-reviewed journals and conference papers. He's the author of Coherent Optics for Access Networks, one of the earliest books focusing on coherent optics for access networks. The book elaborates on technology development, economical modeling and application scenarios to adapt coherent technology to the access environment in ways that address major cost/power challenges and hardened requirements.
In each of his seven years at CableLabs, Dr. Jia has published an average of 24 technical articles, including journal manuscripts, conference papers, patents and book chapters. He holds 148 patents, including 117 U.S. patents and 31 international patents, several of which have been adopted for commercial development.
In recognition of his accomplishments in the advancement of optics and photonics, Dr. Jia was named a Fellow of Optica (formerly Optical Society of America) "for outstanding contributions to the development of interoperable coherent optical systems and fiber-wireless converged technologies for broadband access networks."
Most recently, Dr. Jia has been the Technical Lead for Point-to-Point Coherent Optics specifications development and coherent transceiver interop testing. He is the Working Group Chair of the coherent passive optical network (CPON) project for next-generation 100G access networks; co-chair of the Industry Advisory Board (IAB) for the NSF Industry/University Collaborative Research Center for Fiber Wireless Integration and Networking (FiWIN); a Technical Editor of IEEE Network; and an Associate Editor of IEEE Photonics Journal.
We're profoundly grateful for Dr. Jia's foundational role in establishing CableLabs as an important source of insight in the optical and cable industry and advancing our capabilities in optical technologies. He has been instrumental in leading and participating in 10 successful technical demonstrations for the Board of Directors (BoD), including Coherent Optics, Coherent Passive Optical Network (CPON), Delta-Sigma Digitization, Full-Duplex Coherent Optics, Edge-Wavelength Switching System (EWSS), Coherent Optical Injection Locking (COIL), Coherent Upstream Burst (CUB), Extreme Cable, Flexible Full Fiber Capacity Comb for Converged Access (F3C3) and Real-Time Flow Identification.
Dr. Jia's technical achievements have been crucial toward advancing the field of coherent optical systems and networks. As an innovator and visionary leader, he continues to make a notable impact on the cable and telecommunications industries.
Dr. Jia holds Bachelor and Master of Science degrees in Electronic Engineering from Tsinghua University, Beijing, China, and a Ph.D. in Electrical and Computer Engineering from Georgia Institute of Technology, Atlanta.
CableLabs is delighted about his advancement to Fellow and grateful for the invaluable contributions he continues to make to the global industry.
Congratulations to WBA on 20 Years of Wi-Fi Innovation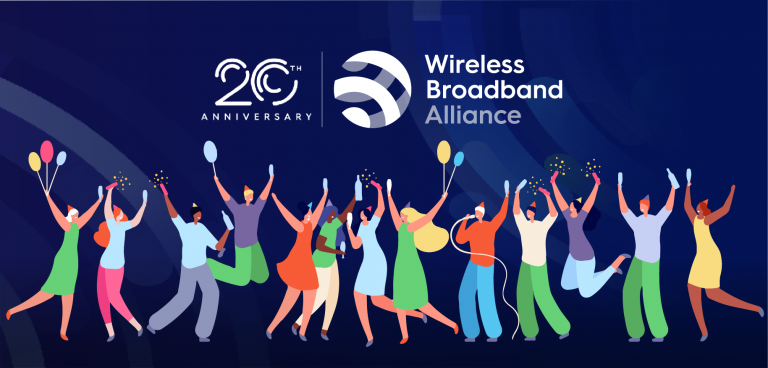 Since 2003, the Wireless Broadband Alliance (WBA) has worked tirelessly to advance seamless, interoperable Wi-Fi experiences throughout the global Wi-Fi ecosystem. CableLabs recognizes the importance of WBA's contributions to the wireless community as it promotes collaboration among its members in areas such as NextGen Wi-Fi, OpenRoaming, 5G, IoT, Testing & Interoperability and Policy & Regulatory Affairs.
Through programs and activities designed to address critical business and technical challenges, WBA has made many valuable contributions, including:
expanding Wi-Fi roaming through the Wireless Roaming Intermediary eXchange (WRiX) framework,
promoting awareness and detailed testing of Passpoint,
leading trials and assessments of wireless technologies as they become available, and
resolving standards and technical issues.
WBA is also transforming the Wi-Fi ecosystem with its introduction of WBA OpenRoaming, which enables users to roam over a larger pool of access networks. As the Wi-Fi ecosystem continues to evolve, WBA is among those leading the industry with research, education, development, collaboration and communication.
Working Together to Advance the Wireless Industry
CableLabs is a long-time supporter of WBA, as both contributors and leaders of many WBA projects. In recognition of this support, CableLabs has received more than 30 awards from WBA for these roles as Contributor and Project Lead, including the Outstanding Leadership award. The joint efforts of CableLabs, Kyrio and WBA benefit the cable industry and many others both now and in the future as WBA expands to cover issues in IoT and 5G convergence.
Specifically, CableLabs provided key ecosystems in an effort to duplicate real-world deployments within the CableLabs/Kyrio test house and lab simulations. The project resulted in useful data for reporting on Wi-Fi technologies such as Passpoint, OpenRoaming and Wi-Fi 5/6/6E. Through testing and trials, Kyrio—a CableLabs subsidiary—has played a major role in the WBA certificate PKI infrastructure, advancing Wi-Fi roaming authentication and accounting security, a key component of OpenRoaming deployments.
How WBA Is Moving Toward Seamless, Interoperable Wi-Fi
WBA's mission is to help service providers, technology companies, cities, regulators and organizations create seamless, interoperable Wi-Fi experiences for consumers and enterprises. The alliance works to accomplish this goal by:
helping organizations gain maximum commercial benefit from Wi-Fi,
promoting interoperability among wireless technologies,
supporting the development of next-generation Wi-Fi applications across the wireless ecosystem,
delivering automated, secure Wi-Fi experiences,
advising and influencing policy,
delivering safe, secure Wi-Fi,
bridging the digital divide with Wi-Fi to empower business, education and communication,
developing sustainable Wi-Fi.
These focus areas support the development of technologies and services that will improve customer experiences and business opportunities. By helping members network and collaborate, WBA is building a connected infrastructure that will support the future of the industry.
Congratulations on two decades of innovation, Wi-Fi advocacy and growth. Here's to the next twenty years!
Laser Focused on Fiber: The Can't-Miss Event to Explore Optical/FTTP Technologies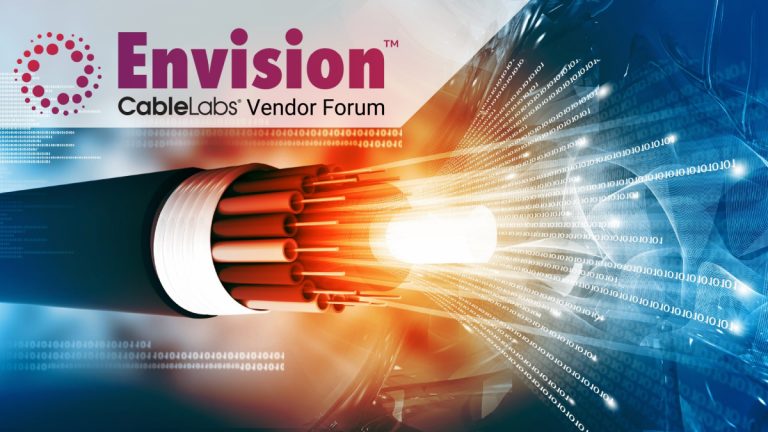 What are the cable industry's latest optical and FTTP trends and technology developments? What does the future of fiber optics look like? How can operators and vendors get on the same wavelength to promote innovation and adoption? Connect with CableLabs vendor and member communities to discuss these questions and more at CableLabs Envision Vendor Forum 2023: FTTP & Optical.
Envision is a two-day virtual event that takes place May 3–4, 2023, from 9:00 to 11:30 a.m. MDT on both days. Join executives, senior technologists and strategists to hear from industry leaders on key technology, policy and security strategies for fiber optical infrastructure deployments. The last day to register is April 28, 2023 (registration link below).
"CableLabs is seeing strong interest by our member companies world-wide to increase investments in optical deployments. Our goal at this event is to initiate the strategic and technical dialogue between our member and vendor communities to fuel the development of innovative, reliable and interoperable solutions for the market. The lineup of industry influencers this year is incredible, and I look forward to hearing everyone's views." —Dr. Curtis Knittle, VP of Wired Technologies
This year's sessions include:
Operator Wish Lists for Optical and FTTP
Wednesday, May 3, 9:10 - 9:55 a.m. MDT
Israel Madiedo, Director of Innovation and Technology at Izzi, and Robert Kuse, Director at Cox Business Network Engineering, will offer global perspectives on the pain points they're experiencing as they plan and deploy optical and FTTP projects.
Accessing Coherent: Activating the Access Network
Wednesday, May 3, 9:55 - 10:25 a.m. MDT
Coherent technology is finally coming to the access network. Shawn Esser, Director of Product Management at Coherent, and Fernando Villareal, Chief Architect at Ciena, will discuss implementation, new and emerging products and the new service opportunities this development will enable.
Unlocking the Future of Tech: Exploring the World of Optical Innovations
Wednesday, May 3, 10:35 - 10:55 a.m. MDT
Dr. Steve Jia of CableLabs dives into the latest in coherent optical technology, distributed optical fiber sensing, quantum networking and more.
Hurricane Heroes: Comcast's Recovery from Hurricane Ian
Wednesday, May 3, 10:55 - 11:20 a.m. MDT
Venk Mutalik, Comcast Fellow, shares how Comcast used P2P coherent optics to speed up recovery after Florida's Hurricane Ian in 2022.
Operator Spotlight: PONtificating Fiber's Future for the Next Decade
Thursday, May 4, 9:10 - 9:40 a.m. MDT
How do operators see PON evolving? What are the key factors that operators are considering now that will drive their deployments in the years to come? John Lee, NGA Architect at Vodafone, and Eric Svenson, CTO and VP of Engineering and Technical Operations at Armstrong, will address these key questions and many more.
Getting on the Same Wavelength: The Importance of Interoperability in PON Equipment
Thursday, May 4, 9:40 - 10:00 a.m. MDT
Hear operator and vendor perspectives from Dr. Pao Lo, VP of Network Engineering at Midco, and Ryan Nicometo, Senior VP and GM of Video Broadband Solutions at Vecima Networks, about the importance of interoperability for PON equipment. What impact can the industry expect? How should interoperability best be approached?
Spotlight: CableLabs Optical Program Highlights
Thursday, May 4, 10:10 - 10:25 a.m. MDT
CableLabs shares its roadmap for evolving optical technologies for the industry. This discussion will include updates on current and upcoming activities and available resources. Learn about the key research tracks and their leaders, as well as how to best engage or follow the activities.
INSIGHTS: Cable & PON from the Vendor Perspective
Thursday, May 4, 10:25 - 11:05 a.m. MDT
What can the cable community do to increase the velocity of PON adoption? Join industry experts from Calix, Ciena and Nokia to discuss the challenges of selling into and supporting the cable industry as operators move toward FTTx.
Across the Spectrum: An Analyst's View
Thursday, May 4, 11:05 - 11:20 a.m. MDT
Close out the day with the latest perspective on the optical market. Hear Jaimie Lenderman, Principal Analyst and Research Manager at Omdia, give highlights on trends and anticipated growth for the next decade.
Register now and join us as we dive deep into industry challenges, technology hurdles for operators, and thought-leading vendor perspectives to accelerate innovation and adoption. We hope to see you there!
Registration closes April 28, 2023. This event is closed to the press, media and analysts.
From Inspiration to Pitch: How Innovation Boot Camp Launched the Idea for ARC HotSpot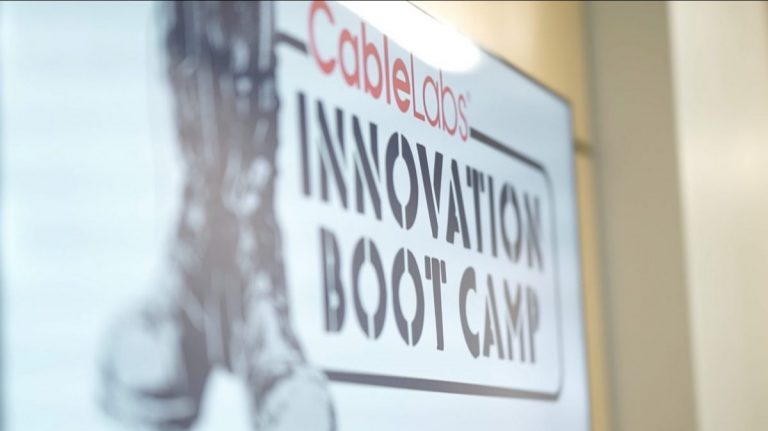 Innovation isn't just about creating new products. It's about bringing together diverse thoughts, perspectives and experiences to solve big problems. At Innovation Boot Camp, CableLabs members and employees work together in an intimidation-free zone to immerse themselves in the innovative process, from inspiration to final pitch.
During the week of April 24–28, 2023, CableLabs will host the 20th Innovation Boot Camp, where innovators will receive hands-on experience and live coaching from CableLabs CEO Phil McKinney and other expert speakers and coaches. In this spring's all-virtual format, participants will learn the FIRE framework (Focus, Ideation, Ranking, and Execution), experience the innovation process end to end; and learn strategies that they can apply to their own teams and projects immediately.
It's an inspiring environment designed to bring the industry closer together and share new ways of creating and innovating.
But do any of the ideas developed at Innovation Boot Camp actually make it to market? Yes, they do.
A Market-Ready Solution to a Real-World Problem
Innovation Boot Camp pulls out all the stops to help participants tackle real issues that they're facing in their businesses or other contexts. The innovative process we teach is designed to generate ideas that result in viable solutions, many of which have gone on to production.
One of those ideas was Kyrio's ARC HotSpot, a technology that delivers automated failover for broadband networks. The idea for ARC HotSpot was born out of the 2020 Innovation Boot Camp, which took place during the COVID-19 pandemic, when companies urgently needed reliable remote-work solutions. By holding the very first virtual Innovation Boot Camp in the midst of this new world of work, CableLabs gave participants an opportunity to collaborate and innovate despite lockdown restrictions.
The challenge of the 2020 Innovation Boot Camp was to come up with a technology idea that would make working from home a better experience. Participants learned from veteran coaches, then broke into teams to begin the ideation process. One of those teams was Team Echo, which consisted of CableLabs employees from various backgrounds and areas of expertise, including CableLabs' Director of Procurement Zen Mykytyn.
During a brainstorming session, Zen observed that one of the most difficult challenges of navigating virtual work and school was keeping everyone connected during a service outage. With two parents working from home and kids logged in to Zoom classrooms, even a short outage resulted in house-wide panic as meetings were disrupted and no one could do their work.
But what if there was a technology that could solve that problem?
Zen's observation was the spark that launched a week of brainstorming, iterating, investigating and developing the idea that eventually became ARC HotSpot.
From Inspiration to Pitch
With the idea in hand, Zen and the other members of Team Echo started developing a solution. Coached by John Bahr, the team came up with the idea of using a smartphone as a hotspot for the entire home network. They conducted a live customer experience conversation to get real feedback on the idea, put together a one-sheet and a storyboard, and developed a pitch that they would present to the Innovation Boot Camp panel at the end of the week.
"CableLabs' Innovation Boot Camp, while a fun learning experience, is also a place where game-changing ideas happen," said coach John Bahr. "My team came up with a solution to a problem that was at the forefront of real customers' minds during the height of the COVID-19 lockdown. Executing on that solution to turn it into a real product was just so cool!"
At the end of the week, Team Echo pitched their idea over Zoom. Just a few short minutes after Zen began presenting, his connection dropped. One of the other team members picked up the pitch as everyone waited for Zen to re-establish his connection. It was a brilliant, planned demonstration of the exact use case that made the team's idea so relevant, and the panel agreed it was an idea worth pursuing.
After Innovation Boot Camp ended, John Bahr gave a demonstration that generated significant interest. Kyrio non-exclusively licensed the intellectual property from CableLabs and developed its own implementation, and ARC HotSpot was born.
Innovation Is a Team Sport
Zen strongly believes that the positive, nurturing environment of Innovation Boot Camp and the diversity of the team made it possible for his idea to come to fruition.
"My team included John Bahr, Greg White and Mark Bridges," he said. "They're all really smart guys and experts in their fields, but they're all different. My field isn't technical thinking or awareness, but working with them gave me a glimpse into what they do every day and how they think. My idea wouldn't have come to be without the rest of the team."
That diversity of experience lies at the heart of Innovation Boot Camp's mission. We believe that great ideas can come from anywhere—and they do. Innovation is a team sport that thrives when diverse thinkers come together in an intimidation-free environment to make things better.
If you're looking for a hands-on experience that puts words and ideas into action, Innovation Boot Camp is ideal for you. You'll learn to challenge your thinking, develop new skills and put those skills into action as you work with a team of other innovators.
Ready to see what it's all about? Join us for the next CableLabs Innovation Boot Camp. Spots are limited, and innovation topics do vary.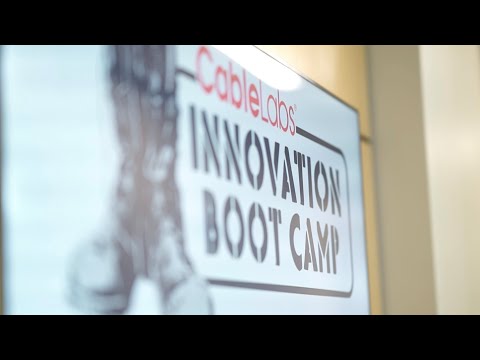 NTIA Announces 2023 5G Challenge Contestants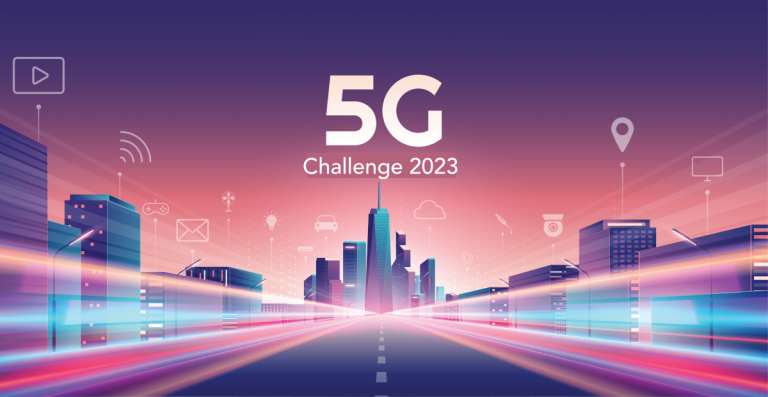 CableLabs congratulates Capgemini, Fujitsu, GXC, Lions Technology, Mavenir, NewEdge Signal Systems and Radisys for being selected as contestants in the National Telecommunications and Information Administration's (NTIA) and Department of Defense's 5G Challenge. The competition is hosted by CableLabs, and contestants will compete for up to $7 million in cash and in-kind prizes. This group of participants was selected for their commitment and contributions to developing open and interoperable networks in the 5G ecosystem.
Like the 2022 5G Challenge, this year's challenge will focus on testing interfaces among the Open RAN-specified subsystems and end-to-end integration, as well as testing handovers between different vendors.  The Challenge seeks to accelerate adoption of 5G open interfaces, interoperable subsystems and multi-vendor solutions by:
Utilizing existing standards for new providers
Encouraging modular product development
Reducing barriers to entry for new solution providers
Leveraging industry trends
Demonstrating multi vendor interoperability.
Awards will go to high-performing Open RAN solutions that showcase multi-vendor interoperability across radio, centralized and distributed units.
5G Challenge Host Lab Offers Cutting Edge Capabilities
For the second consecutive year, CableLabs will partner with its subsidiary Kyrio, the first O-RAN Alliance Open Testing and Integration Center (OTIC) in the Americas, to host the 5G Challenge. Our state-of-the-art 5G lab deploys fully virtualized 5G networks and mobile network technology expertise to ensure that testing meets NTIA/ITS's goals with reliable, secure testing to industry standards.
As the host lab, CableLabs will perform wraparound emulation testing on each contestant subsystem individually and then end-to-end multi-vendor interoperability and performance testing. We're including state-of-the-art testing systems from both Keysight and VIAVI to support the goals of the 2023 5G Challenge. Contestants will be challenged to integrate with fellow contestants' subsystems and participate in multiple rounds of integration and performance testing—the primary thrust of this year's challenge.
CableLabs developed the test plans in conjunction with the NTIA to focus on O-RAN Alliance and 3GPP conformance. Testing will involve multiple gNB configurations, which contain different Open RAN subsystems. The information gathered during the testing process will inform vendors, NTIA-ITS, the Department of Defense and the 5G ecosystem as a whole about the current state of the O-RAN vendor community. Stakeholders will also acquire valuable data about the benefits of interoperability and the potential for future innovations in 5G open systems and wireless networks.
As an added benefit, integration testing will include adherence to applicable O-RAN Alliance specifications. Challenge participants may receive a badge or certification from Kyrio under its OTIC lab authority.
CableLabs Technical Expertise
With our deep technical experience and wireless network expertise, CableLabs is uniquely positioned to provide support staff for the 5G Challenge. CableLabs and Kyrio staff will assist contestant teams to ensure complete and accurate testing and will provide technical analysis of each test to the NTIA-ITS.
We're looking forward to meeting all the 2023 5G Challenge contestants at our 5G lab as we continue investing in the development of an open 5G ecosystem.
Step Inside the Future: Experience Exhilarating Virtual Worlds with Immersive Technology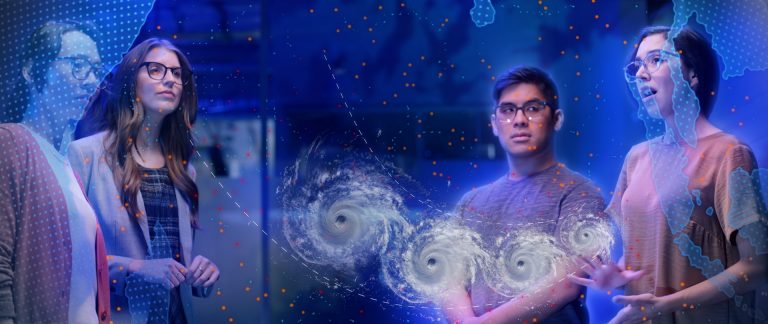 How we experience the digital world is about to get a whole lot more exciting. The newest film in the "Near Future" series shows what a day in the life of a family looks like as technology transforms how they work, study and engage with each other. Imagine interacting with virtual people and places that feel real and propel you into new worlds. This is the future that the "Step Inside" film explores—and it's not that far off.
Immersive Media
In the film, a virtual 3D talking rabbit and a lifelike prowling tiger enhance the children's learning and play through an immersive experience. With holographic and light field technologies, characters come to life with realistic depth and presence so that the family can interact with them.
Light Field Displays
Imagine 3D displays that don't require special glasses or headsets. This is what the main character, Clara, experiences when she's in the meeting with her investors and they can exchange glances. With light field technology, multiple people can view the same thing at the same time using displays on walls, tabletops or even entire stage floors.
Holographic Telepresence
As Clara is briefed on a developing hurricane, she and her remote team can observe the storm's pathway simultaneously via a life-size holographic projection. Holographic telepresence technology allows multiple users to experience the same three-dimensional media at the same time and from different angles. Clara also presents remotely to her board members as if they are all in the same room together. With holographic telepresence, it's easier to build bonds and create deeper connections. These holograms are three-dimensional images formed by the interference of light beams from lasers or other light sources.
Advanced AI Avatars
In the film, Clara's assistant helps her prepare for her presentation and also sees she's nervous and provides her with guidance to calm her. AI avatars are digital representations of a human in a virtual setting powered by artificial intelligence. These avatars can take the form of a multitude of personas that are capable of authentic, human-like communication and designed to educate, guide and entertain us.
AR Smart Glasses
Ben and Clara take their avatars on the go with technologically sophisticated glasses that look like the eyewear many of us wear today. The difference? AR smart glasses will bridge our real-world experiences with our digital lives. Instead of head-mounted displays (HMDs), the sleek smart glasses of the future will allow us to interact with digital objects and information overlays directly within our field of vision.
Quantum Computing
Clara is with her team watching the developing hurricane. Quantum computing is powering the highly detailed storm analytics. In Clara's case, this technology reroutes the ships, potentially saving lives and the business. With quantum, computers can simulate complex scenarios and optimize advantageous outcomes faster than classical computers.
What's Next?
Each of these innovations is already in development, paving the way for our next-generation experiences. CableLabs is at the forefront of what's new and next, innovating today for the broadband of tomorrow.