News & Events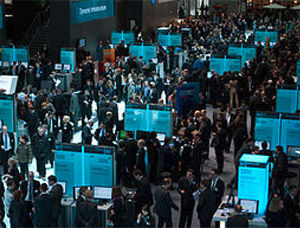 October 2, 2019
Mark Dzuban, CEO and SCTE-ISBE president, says 10G "the super-speedy network initiative formalized by the cable industry in January, will be the cornerstone of this week's Cable-Tec Expo in New Orleans." The 10G platform is a combination of technologies that will deliver internet speeds 10 times faster than today's networks and 100 times faster than what most consumers currently experience. Not only does 10G provide faster symmetrical speeds, but also lower latencies, enhanced reliability and…
Upcoming Events

Interop·Labs Flexible MAC Architecture November 2019
Interop·Labs Events provide vendors with the opportunity to test their products in a multi-vendor environment and/or with Kyrio-provided testing platforms.
In order to ensure interoperable implementations of the CableLabs Specifications, CableLabs and Kyrio are hosting the interoperability event for the Flexible MAC Architecture (FMA) to provide vendors an opportunity to test pre-production and development versions of hardware devices and software applications. The event will provide a variety of manufacturers an opportunity to work together in the Kyrio laboratory environment to develop and test interoperable solutions.
For additional information, email events@cablelabs.com.