Culture
Don Clarke Wins Layer123 Network Transformation Award
Last week, CableLabs Principal Architect in Network Technologies, Don Clarke won the prestigious Layer123 Network Transformation Award in the category of Individual Achievement: Contribution to Network Transformation. CableLabs is a strong supporter of innovation in SDN (software defined networking) and NFV (network functions virtualization) and is thrilled that Don has been recognized for his seminal achievements.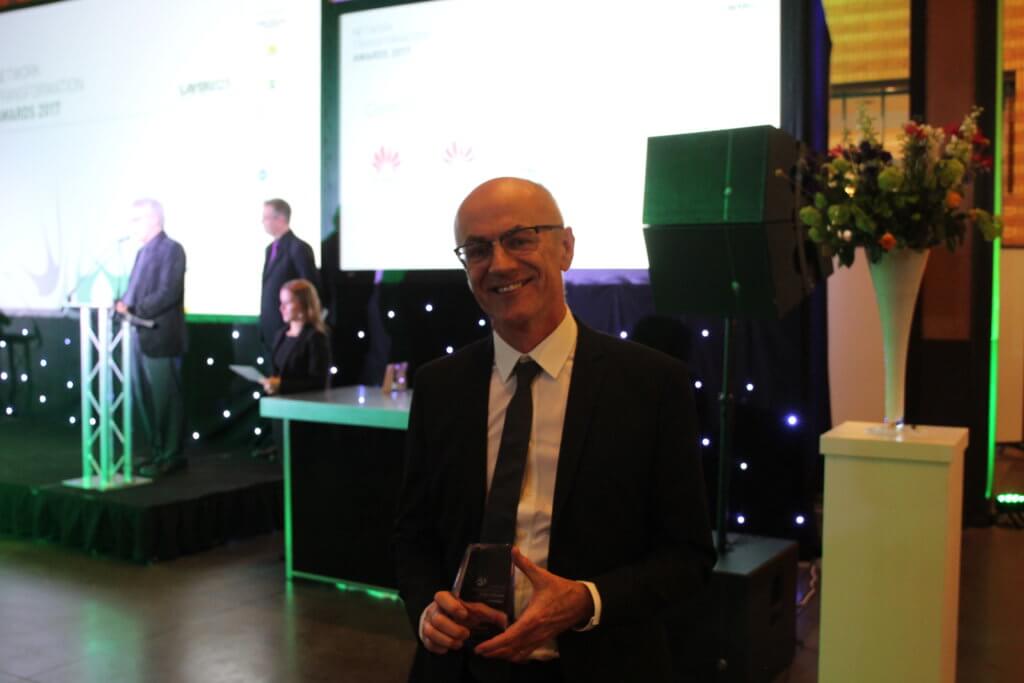 Originally from the United Kingdom, Don received his degree in computer systems from the University of Essex, England and is a member of the U.K. Institution of Engineering and Technology (IET). Before joining CableLabs, he was known as BT's "NFV guru" and spent over 40 years with the U.K. company in numerous technical roles, including the head of network evolution innovation and technical lead for deep fiber operational trials.
In 2012, Don co-founded the leading industry group specifying requirements for NFV technology within the European Telecommunications Standards Institute (ETSI), the NFV Industry Specification Group (ETSI NFV ISG), is a member of the ETSI NFV ISG leadership team and chairs the Network Operator Council. In October 2012, he edited the joint-carrier white paper on NFV, which is widely regarded as the "fundamental document heralding NFV as the future direction for telecommunications networks."
In his current role at CableLabs, he is responsible for driving network innovation on behalf of the cable industry with a focus on NFV and SDN. Don holds nine patents in passive optical network (PON) technologies and has authored numerous papers in telecommunications.
This was the inaugural year for the Network Transformation Awards. The awards recognize innovation and inspiration in the advancement of SDN and NFV and celebrate those with the most significant achievements in accelerating Network Transformation. Winners were selected based upon their leadership and achievement in the field by an independent panel of leading SDN NFV Congress Analyst Partners.
You can read more about Don's work in his blog posts here and watch his recent interview with TelecomTV on NFV here.