Sensor Awareness During Natural Disasters
By Don Dulchinos, CableLabs -

Boulder, Colorado, where several CableLabs employees and I live, was recently hit with once-in-a-century flooding.  My family was very lucky to avoid flooding, but hundreds of others were not so fortunate.
When I awoke the Thursday morning of that week, I was planning to fly out of the country to a conference.  I stopped that morning by a normally dry creek bed near home, and found it to be a rushing torrent of water.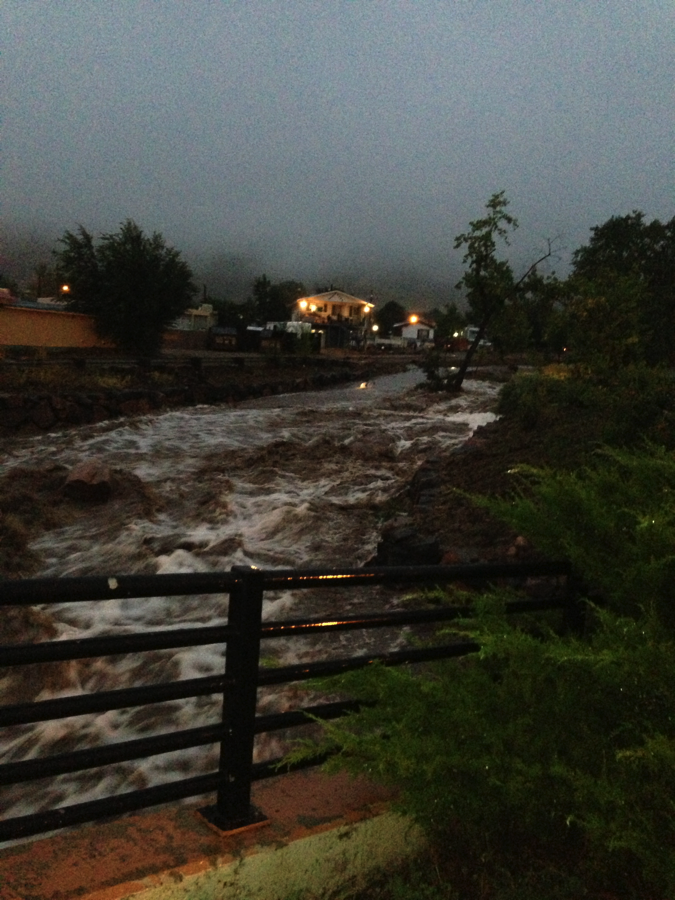 Still it appeared to me to have subsided from its high water mark!  Since it was at that point not raining, I decided the worst was over and I went ahead to the airport.  But it did get worse — lots worse.   Here is a screen shot of a real-time sensor array measuring water flow in Boulder Creek.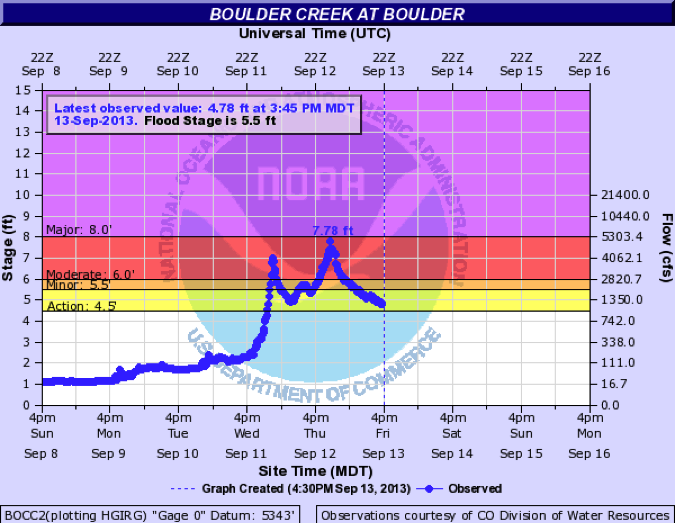 What if I had an app that could have launched a picture of this stream flow data in real time?  I would have known that the waters, at the time I had stopped at the creek, were already on the rise again.  Fortunately, my family was safe at home without me.  First responders were out on the job, with their first priority to save lives.
CableLabs President and CEO Phil McKinney has observed that sensor networks are becoming pervasive.  But our ability to access and act upon the data that is available is lagging behind.   Cable companies have begun to successfully deploy in-home sensor networks for security and energy monitoring purposes.  Cable companies make available simple dashboard organization of the data from those sensors.
Clearly there are types and volumes of sensors, placed both inside and outside the home that will offer many more opportunities to grow this business.  Many state and local governments are opening up government sensor data in the hopes of helping citizens access the information.  Not all of these sensors and the data they collect will address life and death matters.  But many will offer ways to improve and navigate our increasingly complex environments and lives.
Learn more about the CableLabs "Smart Space" Theme: click here.