News & Events
March 17, 2017
Wireless companies will soon be transmitting data in the same part of the public airwaves that's used by Wi-Fi. Dubbed as LTE-U, the carriers will have more spectrum to play with, which should lead to faster speeds for their customers.  Those cellphone signals may interfere with Wi-Fi transmissions. Vice President of Technology Policy at CableLabs, Rob Alderfer, commented on the move in a San Jose Mercury News article.
Upcoming Events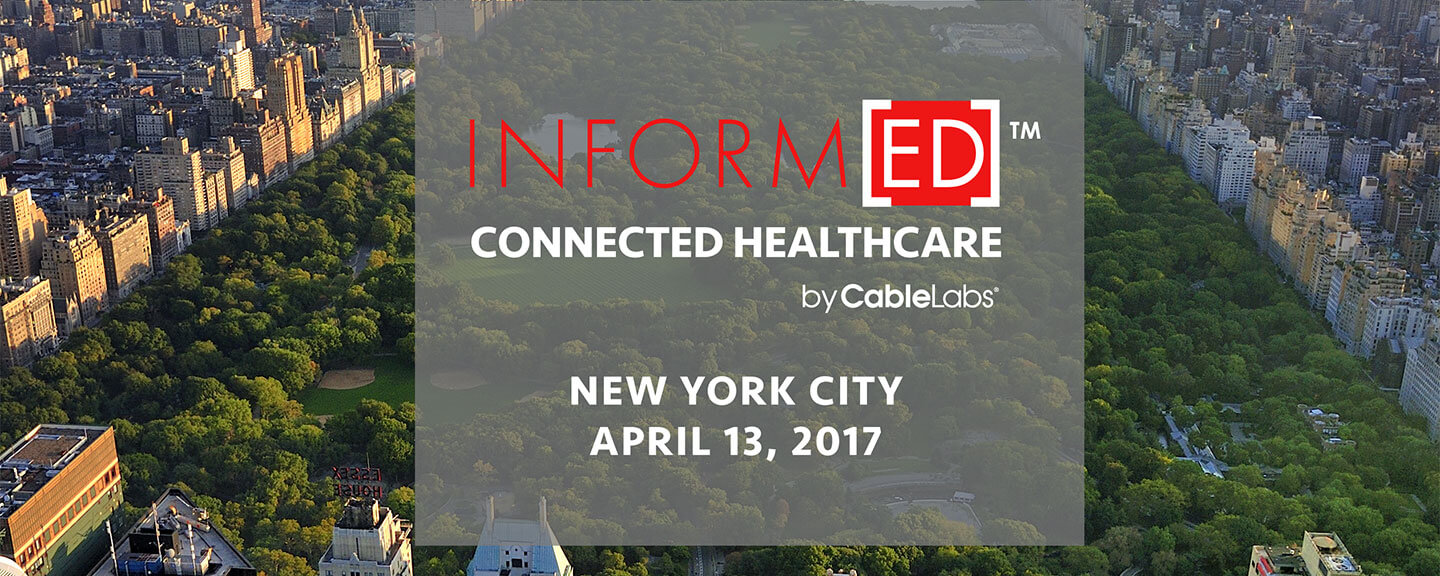 Inform[ED] CONNECTED HEALTHCARE
Examines the benefits and challenges of connected healthcare and ageing in place, including: life style impact, new business models, device security, regulatory issues and privacy concerns.
Thursday, April 13, 2017 | New York City

Interop Lab (April): Remote PHY
Interoperability Events provide vendors with the opportunity to test their products in a multi-vendor environment and/or with CableLabs-provided testing platforms.
For additional information, email interop-coordinator@cablelabs.com