Social Responsibility
Supporting Others
CableLabs feels a responsibility not only to our members and our employees, but extending to the larger community of which we are a part.  CableLabs is proud to be involved with the design and creation of energy efficient cable set-top boxes which are deployed in millions of homes today.
We believe in supporting our veterans and do so through HeroBox*. Employees donate supplies that are used to support deployed American service members. Each box helps provide moral support our heroes need while they are away from home. We proudly display an American flag in the lobby of our Colorado office that was presented to CableLabs for the dedicated support to HeroBox.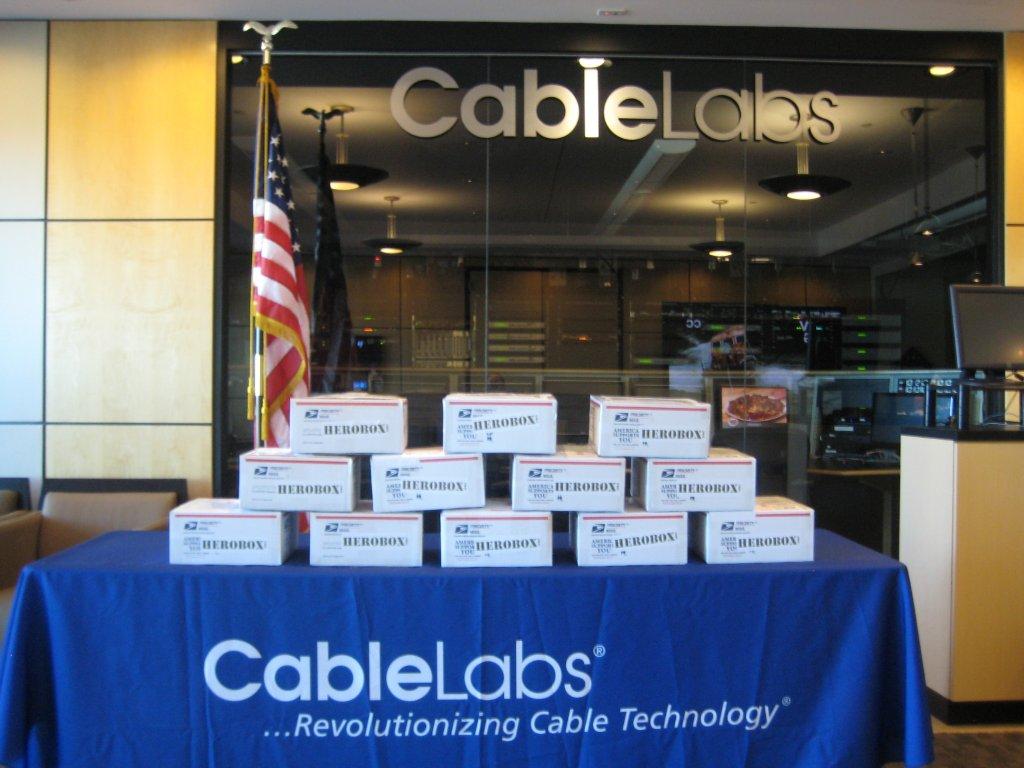 *
HeroBox
is a 501(c)(3) non-profit organization that supports deployed American service members by providing the physical and moral support our heroes need while they are away from home. HeroBox is able to achieve this mission through programs that are designed to engage America's greatest resource, the people.  
CableLabs also participates in multiple fundraisers and charity drives throughout the year, such as the Compete to Beat Corporate Hunger challenge, which provides food to those needing assistance through money and food donations.  In 2014 CableLabs donated the second most out of all participants.
Additionally, CableLabs employees have the opportunity to spend two workdays a year volunteering for charities and causes such as Habitat for Humanity.